On March 25 2019, the Bulgarian Ministry of Education and Sciences held an award ceremony to celebrate the Bulgarian organisations most successful in Horizon 2020. STARBIOS2 partner Agrobioinstitute (ABI) was awarded for being one of them.
The STARBIOS2 consortium is proud to see ABI among the award winners, crossing our fingers for even more success coming their way.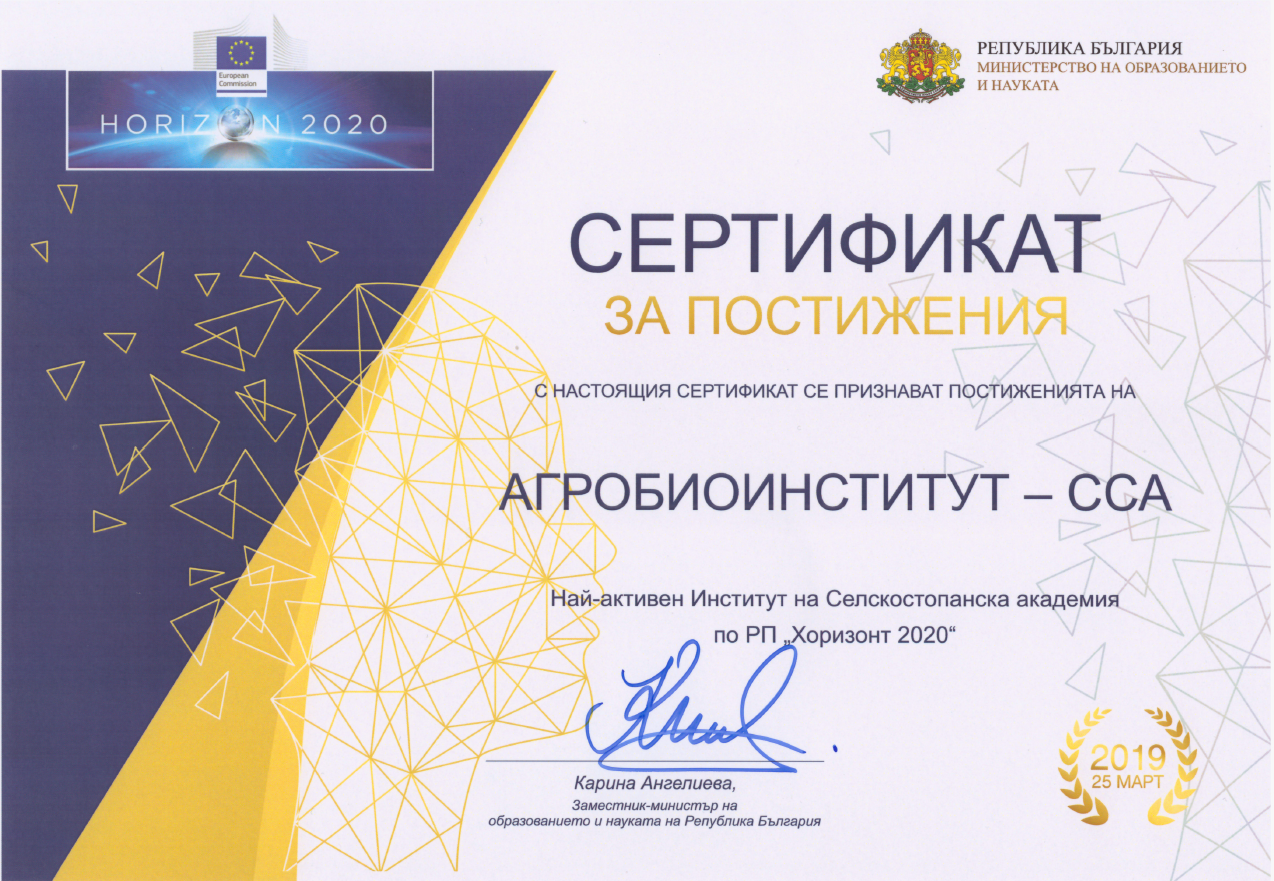 Keep up to date with STARBIOS2 news! Subscribe to our newsletter.